The Goodyear FIA ETRC is back in action this weekend, as the new season kicks off in Misano, Italy on 21/22 May with fans returning to the track.
When the lights go green on Saturday afternoon, 16 drivers will once again battle it out in their 5-ton racing trucks for a new season across 8 events and 32 races.
The opening round is also where reigning champion Norbert Kiss wrapped up his title in 2021, and the Hungarian will be out to defend his crown against an ever-competitive field of top truck racers from across Europe.
Challenging him on his mission will be last year's runner-up, Sascha Lenz as well as former truck racing champions Adam Lacko, Jochen Hahn and Antonio Albacete all looking to collect more silverware this season.
Team Schwabentruck's Steffi Halm had a strong season last year with four podiums and the German will be aiming for the top spot this season.
Joining the line up in Misano will be André Kursim, who scored three wins last year and René Reinert with their IVECO trucks, as well as Lion Truck Racing's Anthony Janiec.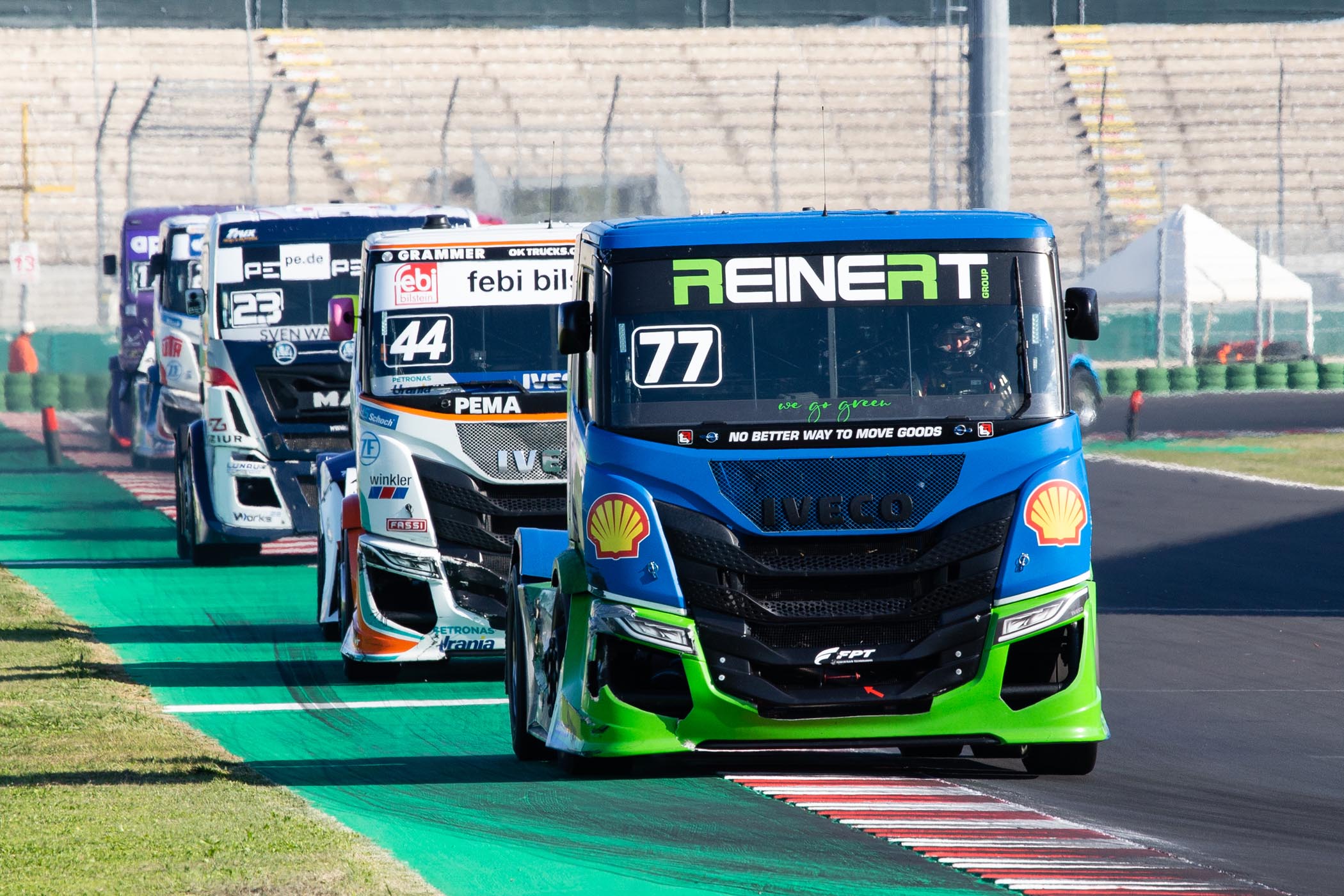 What can we expect to see in the Promoter's Cup
The 2021 fight for the Promoter's Cup crown went down to the wire in the last round, where British driver Shane Brereton beat Buggyra ZM Racer Téo Calvet to the title. The battle is set to continue this season, as the Frenchman has set his eyes firmly on the crown this year.
Steffen Faas, who finished third last year with 13 podiums will be hungry for wins this season.
Jamie Anderson bagged two category wins and an incredible 10 podiums last year and he will not be an easy one to get past on the way to the top spot.
Clemens Hecker brings a brand-new Scania truck this season, looking to get into the mix with the front-runners.
A familiar face returns to the ETRC grid for a full season. José Rodrigues, who made a race by race appearance last year in Jarama with a win, will join the field in a bid for more victories this season.
Frenchman Thomas Robineau joins the grid in Italy as a race by race entry.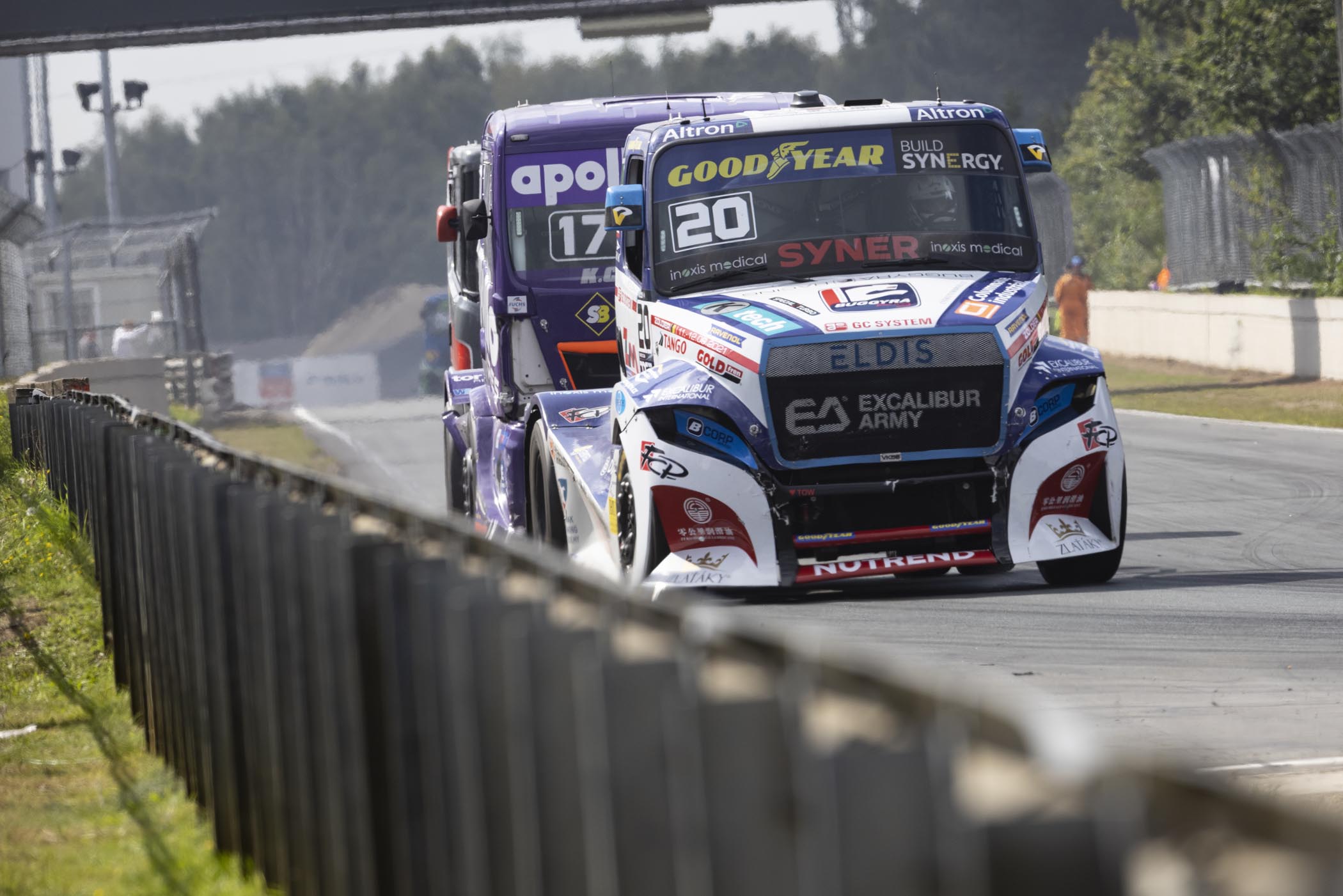 INNOVATION CAMP AND GOODYEAR CIRCULAR ECONOMY
As part of the roadmap towards sustainable racing, ETRA, the promoter of the championship, continues to utilise its platform to drive change.
A new addition in the paddock this year is the Innovation Camp, which is organised in collaboration with the local Event Organisers and the International Truck of Year (ITOY), in a bid to help boost sustainable developments and increase the acceptance of alternative technologies in the industry and amongst truck drivers.
The area is a platform for manufacturers, to showcase their sustainable developments and present alternatively powered trucks to the industry, truck drivers and fans, who visit the truck races.
As title partner, Goodyear's involvement too will help accelerate the ETRC's push for sustainability, as the championship provides the perfect test lab for innovation. Tyres play a key role in helping achieve greater efficiency, which is then applied to Goodyear's commercial vehicle tyre range.
New for this year, Goodyear will use casings from used racing tyres for on-road retreading, taking further strides towards net zero. The advanced retreading technology advances Goodyear's circular economic model without compromising trusted quality or proven performance.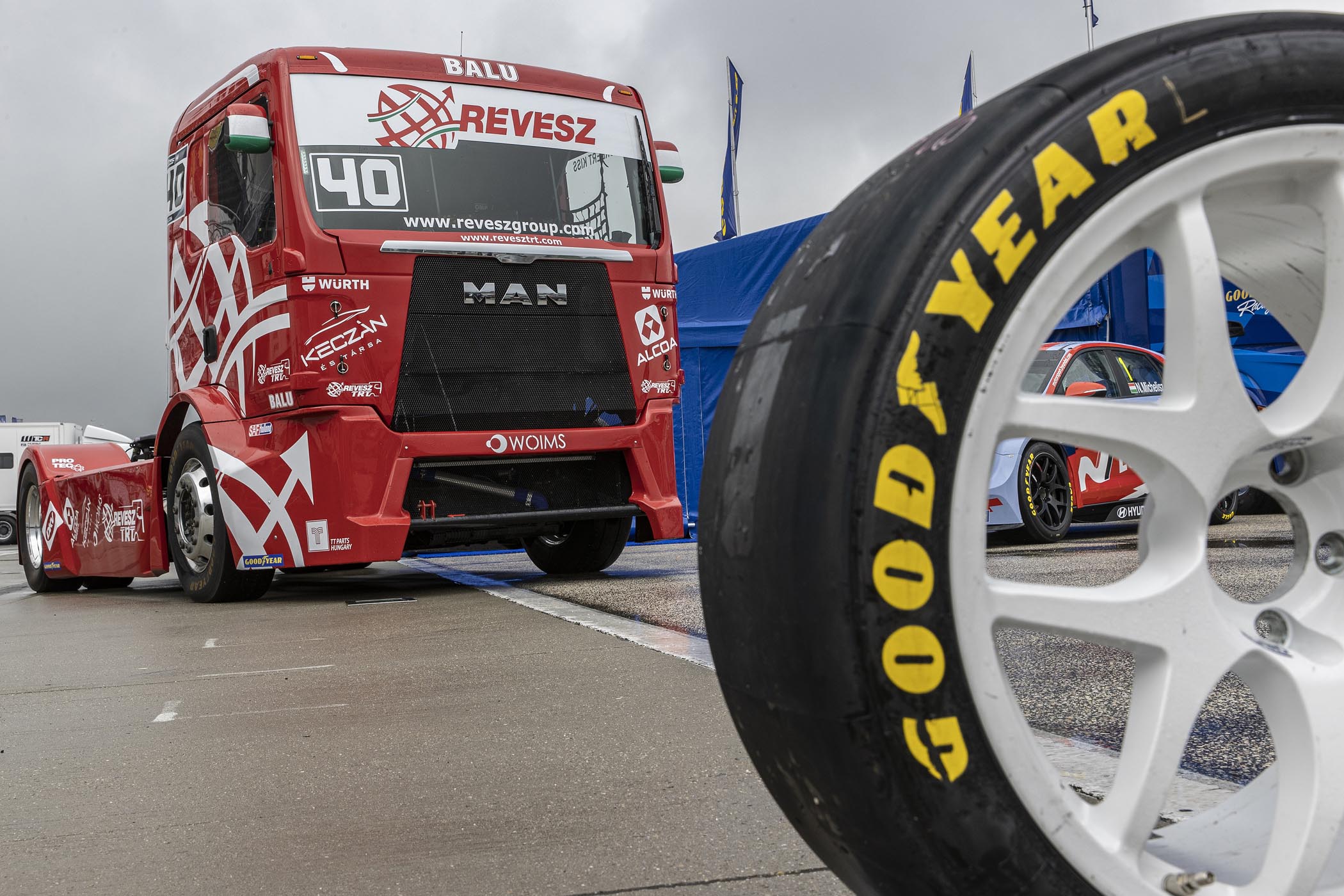 "Over the last few years, we have already been able to provide a testing ground for Goodyear and their road relevant developments," said Managing Director Georg Fuchs. "The introduction of their retreading program is the next step towards a more sustainable future, and we are proud to know, that Goodyear road tyres will carry a bit of the truck racing excitement in them."
FIA Truck Racing Commission President, Manuel Vidal agrees and admits that "the FIA's approach is to have motor sport acting as a laboratory for sustainable mobility."
"The extreme constraints of truck racing mean, that tyres are one of the key aspects of this discipline and their relevance to the road haulage industry proves that motor sport can serve a greater purpose," he concludes.

All races will be broadcast live again this season on the website, Youtube and across social media channels.
Find out more about the weekend's schedule HERE