The official preview for round one of the 2019 FIA ETRC at Misano this weekend...
It's the end of May and that can only mean one thing – the FIA European Truck Racing Championship is back, and is set to kick-start a brand new, exciting and vibrant season of world-class truck racing action.
2019 is set to be another epic year for the FIA ETRC, with several outfits up and down the paddock regrouping in order to come back stronger to mount title challenges.
This weekend at the picturesque Misano World Circuit Marco Simoncelli reigning champion Jochen Hahn starts his title-defending campaign in a strong position, having ensured stability is on his side.
The five-time title-winner will use the same truck that took him to the title last year. He also retained all of his partners on board, with the biggest change of his package being a slightly tweaked livery.
With a proven package to his disposal, Hahn has to be the one who's being mentioned first when trying to predict this year's championship outcome. Should he deliver on his favourite status then Hahn will scoop a remarkable sixth title this season.
There's much more going on at Buggyra Racing – with the 2017 champion, Adam Lacko, getting a new truck for his 2019 campaign. The rapid Czech had been racing a truck built all the way back in 2008 and the change was long overdue for him to aim for a second title with the well drilled Czech team which has a slight name change for 2019.
Getting on top of teething problems was the teams' main focus during preseason testing held at Most last month.
Both Lacko and team principal Jan Kalivoda believe that there's plenty of potential in the new unit but whether the team will be able to get the most of it come Misano remains one of the key questions. Oly Janes will remain as the team's second driver as the British driver aims for GRAMMER TRUCK CUP wins in his second FIA ETRC season.
Experienced racer Antonio Albacete, who finished an excellent third in the final standings last season, will once again be sporting familiar red colours with the Truck Sport Lutz Bernau squad and will drive one of the team's MAN's, with the second one being driven by his compatriot and Luis Recuenco.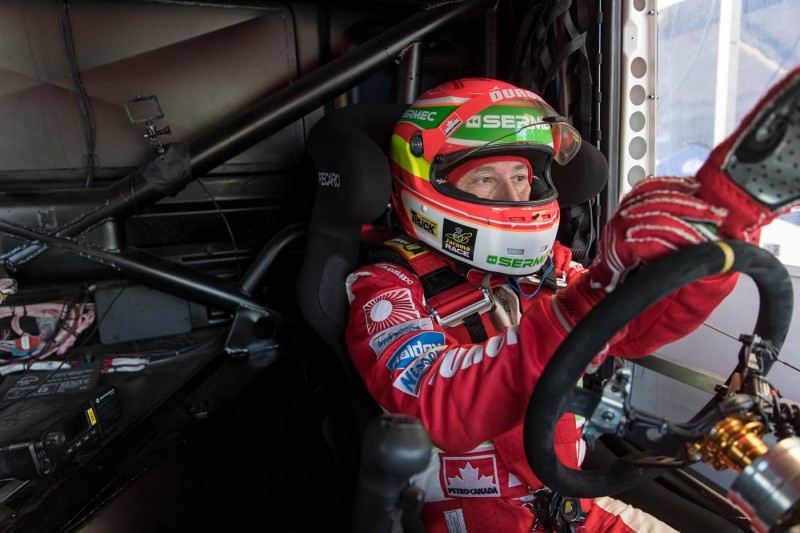 Albacete will surely aim to stay within the top three of the championship, but this task may turn up to be even harder to achieve than last season as the field again sees proven multiple race winners.
Sascha Lenz, who had a breakthrough season last year (netting fourth overall with points scored in every single one of the 32 races) returns with a newly-built MAN and further improvements can be expected from one of the star performers of 2018.
Reinert Racing is another team that underwent a major shake-up over the winter.
Most importantly, Rene Reinert has completed the first brand change of his truck racing career, swapping his proven MAN for an all-new, Hahn Racing-built IVECO. Reinert is another driver who's hoping for a good season and will do his best to return to the glory days of 2016, when he finished third overall, his best campaign in the FIA ETRC.
Both Team Tankpool24 Racing and their star driver, two-time title winner Norbert Kiss desperately need a strong season, following their tough 2017 campaign.
Technical director Stefan Honens has left the team, while Csaba Bako and Imi Szell (both members of OXXO Racing's title-winning set up in 2014 and '15) are being reunited with Kiss. Rapid former Clio Cup racer Fabio Citignola will race alongside Kiss, learning the ropes of truck racing in 2019. For more on the FIA ETRC Young Gun click HERE.
Steffi Halm and Andre Kursim will carry on with their IVECOs run by Team Schwabentruck and Don't Touch Racing respectively. Both will try to build up on a season of experience with the IVECO truck, with Halm stating that her focus needs to be on consistency this season, while her long term goal is to challenge for the championship.
The first-ever FIA ETRC race winner from Portugal, Jose Rodrigues, will return to action this season, sporting the familiar navy blue colours of Reboconort, with the second truck of the team being shared by his father Eduardo Rodrigues, and son – Jose Eduardo Rodrigues, who will take the cockpit first at Misano.
Anthony Janiec was a late season entrant for the 2019 season with his familiar yellow Lion Truck Racing MAN challenger.
A former winner in the FIA ETRC Janiec is a fearless racer who on his day can be unstoppable. The French racer will be a constant threat at the front of the field as he aims to take in the majority of races this season.
Who's Up for GRAMMER Glory?

Last year's edition of the GRAMMER TRUCK CUP designed for chrome-categorised drivers saw utter dominance by one man – Shane Brereton. The TOR Truck Racing driver scored an impressive tally of 19 race wins out of 32 racers to become the class champion.
It's highly unlikely that such a scenario will occur once again this year. It's more likely in fact, that the 2019 GRAMMER TRUCK CUP will be anybody's game with several rapid protagonists fighting for honours.
Several drivers are ready to make the use of their experience gained in 2018 and challenge for the trophy this year.
Oly Janes, Jamie Anderson, Terry Gibbon and Luis Recuenco are all in that group, while Dominque Orsini will be there as well, aiming to punch above his weight in his family run Mercedes-Benz entry.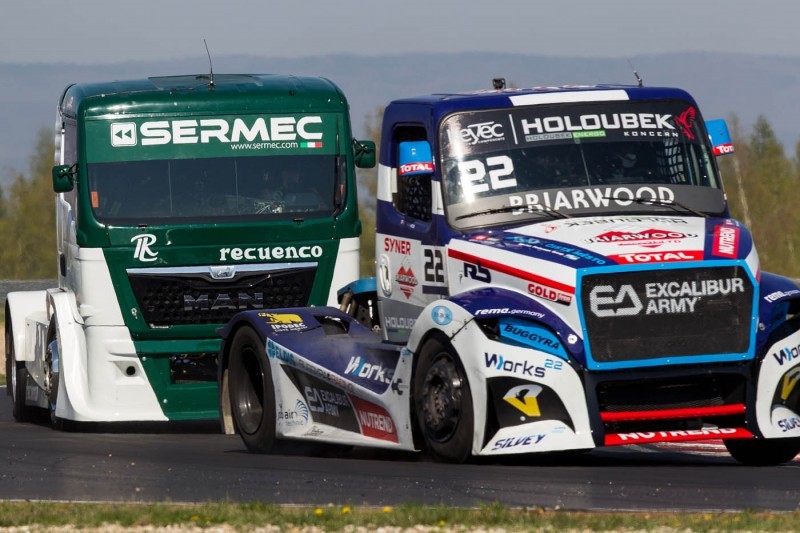 And let's not discount Fabio Citignola. He may be a truck racing newbie but his track record proves that he's a rapid racer no matter what he drives.
At Misano, Thomas Robineau will make the trip direct from the first French round of the season at Paul Ricard which took place last weekend. The bespectacled Frenchman had a strong showing at Misano last year and will be motivated to add to his tally of podiums at the tough Italian venue.
Campaigns and Games to Add Colour and Interest to 2019 Season
And If following the action on the track wasn't enough this year truck racing fans will have a chance to find themselves in the heat of the actions, owing to the newly-released official FIA ETRC game.
The Big Ben produced FIA ETRC game will be officially released in July and is sure to be a big hit among the legion of FIA ETRC fans.
In addition, this season will see the FIA ETRC major on an industry-wide campaign called #onetruckfamily which will see not only 'Road Heroes' celebrated at races but the vocation of truck driving and transportation work given a broad emphasis on its importance and value across Europe.
To see the full Entry List for Misano click HERE.
For the weekend Timetable click HERE.
Follow the race with live timing and text commentary HERE.